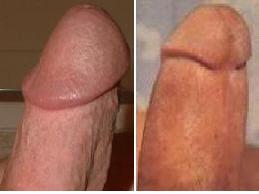 Insufficient shaft skin presses down tightly, compacting the penis head and shaft so they're
rock hard like "a broomstick."
Circumcised penis head & shaft are abnormally hard when erect because too much swollen tissue is packed into too small a packaging of skin. Circumcision removes 1/3 to 1/2 of the penis's shaft skin. Upon erection, the shaft skin is forced to stretch tightly thin in order to accommodate the fullness of the erection. Like blowing up a balloon, as more air is forced in, the balloon gets stretched thinner & thinner, and becomes tighter and firmer. The tight skin —overly firm—circumcised penis feels to the woman like a "broomstick," quite different from the cushiony shaft & head of the natural penis.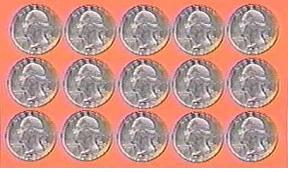 | | |
| --- | --- |
| | Circumcision removes 1/3 to 1/2 of the penis's shaft skin (10-15 sq. in. or 60 – 104 cm2). An area of tissue large enough for 15 U.S. quarters. (for details, click on Full Explanation) |